EuroChem Annual Report wins top Stock Exchange award
EuroChem has won a prestigious award from the Moscow Stock Exchange for Best Annual Report in the Industrial Sector.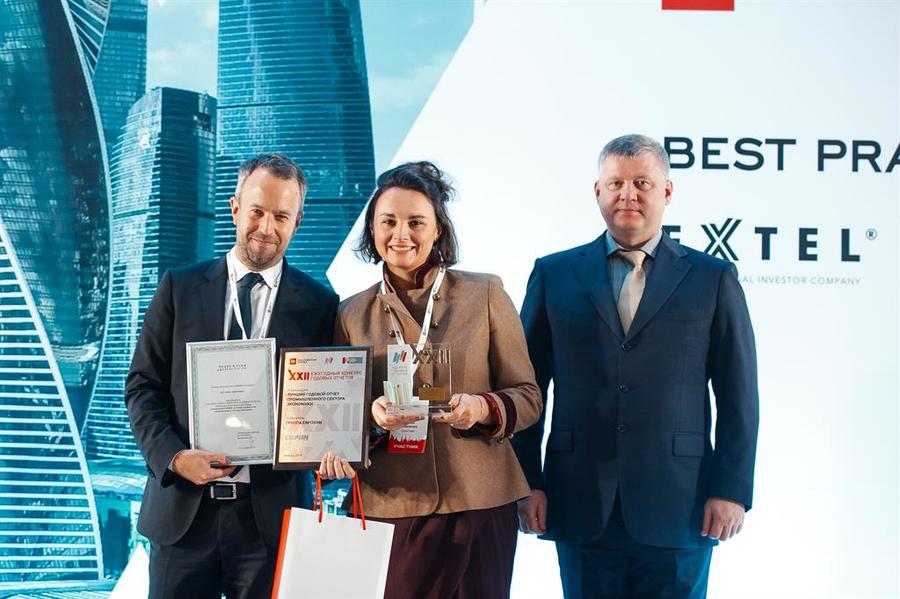 The 2018 report, a 156-page document entitled "Delivering World-Class Nutrients" was published in April and produced by EuroChem Group's Communications team in Zug.
This is a great achievement. The report was a brilliant collaborative effort and external recognition such as this serves to reinforce EuroChem's reputation as an international company of great standing. Kuzma Marchuk

Chief Financial Officer
EuroChem beat off stiff competition from many publicly listed companies to scoop the award, including numerous recognized giants of industry and powerhouses of the Russian economy.
EuroChem was also runner-up in two other categories at the Moscow Stock Exchange awards, held at the Intercontinental Hotel in central Moscow: Most Effective Communications in an Annual Report and Best Annual Report from a Non-Listed Company.
The judges commented that EuroChem's financial reporting policy was more open and transparent than most other non-listed companies and the report reflected the company's strategic goal of greater transparency, which was to be commended.
All announcements