EuroChem starts sulphur-enriched urea production
Zug, Switzerland, December 5, 2018 – EuroChem Group AG ("EuroChem" or the "Group"), a leading global fertilizer producer, announces the start of production at Russia's first Urea Ammonium Sulphate (UAS) facility.
The new facility, built in partnership with leading urea technology developer Stamicarbon, is projected to reach a final production capacity of 600 tonnes per day. It officially came online today at EuroChem's Novomoskovskiy Azot plant, located about 200 kilometers (120 miles) south of Moscow.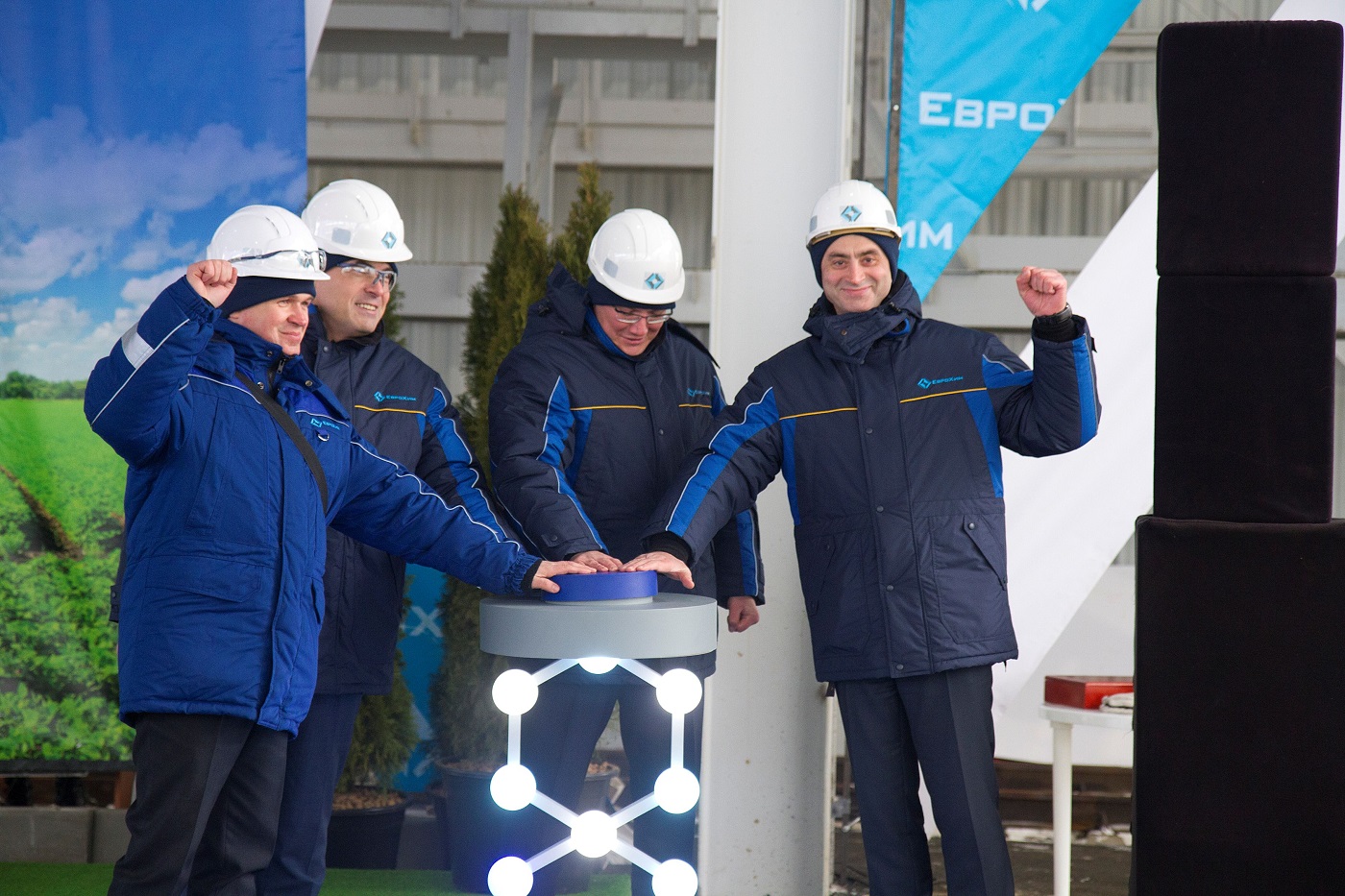 "Novomoskovskiy Azot has always been an innovation leader,"Igor Nechaev, General Director of MCC EuroChem, the Group's Russian arm, commented. "This is where Granulated Urea, Calcium Ammonium Nitrate, and low-density Ammonium Nitrate were first produced in Russia and now, in another first, we have launched the country's only Urea Ammonium Sulphate facility. This new fertilizer will meet the growing needs of Russian and European farmers."
Total investment in the production facility is 5.4 billion rubles ($84 million).
Urea ammonium sulphate helps farmers significantly increase crop yields. UAS production will complement EuroChem's current portfolio of sulphur-enriched fertilizers, which includes ammonium sulphate (AS) and ammonium sulphate-nitrate (ASN).
All announcements