EuroChem's AB Lifosa concludes interim agreement on resumption of limited fertilizer production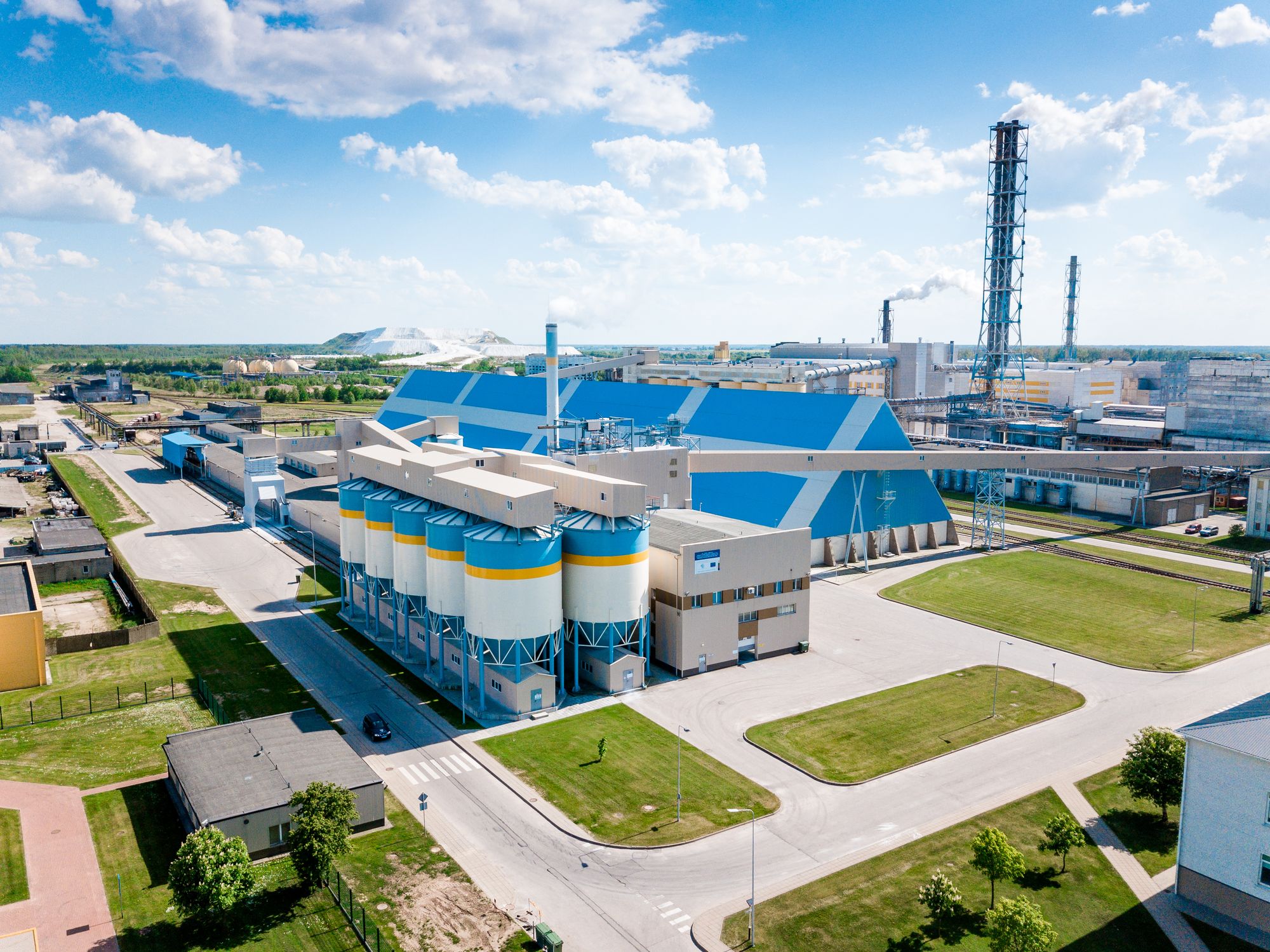 Lifosa is Europe's leading 1mmt/a phosphate fertilizer facility
Company targets December for a restart of production in the short term
The plant provides jobs for more than 1,000 people in Lithuania
Zug, Switzerland, November 7, 2022 – AB Lifosa, one of the largest and most modern phosphate fertilizer manufacturers in Europe and part of Swiss-based EuroChem Group, has come to an interim agreement with the government-appointed administrator to resume limited production following a protracted shutdown.
Lifosa, based in the Lithuanian city of Kėdainiai, has been under the control of a temporary administrator since the end of May 2022. Production had to be halted in September with critical raw materials unavailable and no progress on securing new shipments. Recent cooperative work with the administrator resulted in the lifting of some supply restrictions, allowing for a reduced-capacity restart in December providing sourcing can be secured immediately.
"With the need to continue fertilizer supplies to key target markets in Europe and the Americas and the importance of Lifosa to Lithuania, we are pleased that we will be able to restart production in the short term," said Samir Brikho, Executive Chairman of EuroChem Group.
"To ensure sustainable economic operations beyond December, additional steps will need to be taken with regards to Lifosa obtaining access to competitively priced raw materials and the permission to market its products to a broader customer base," he added.
The restart represents a considerable economic concession by EuroChem Group, but the decision was taken to meet important social responsibility commitments, supporting its workforce as well as the wider Kėdainiai community, for whom it also supplies heating via the facility; while helping to underpin global food security.
Nevertheless, in order to protect creditors and ensure the economic viability of the plant, Lifosa's quick reintegration into the EuroChem sales and procurement network will be required to persist in a very challenging market environment.
When it is fully embedded within EuroChem Group, Lifosa is Europe's leading phosphate fertilizer facility in terms of output and quality. Due to the low-impurity phosphate raw materials provided by EuroChem to Lifosa, the plant is able to meet already today the strictest cadmium limits proposed by the EU commission.
In this status, as part of a sophisticated supply chain that requires skilled oversight of its supply and sales operations in order to ensure medium- and long-term financial viability, Lifosa provides jobs for more than 1,000 people in Lithuania.
The current shutdown is the second of its kind this year. Irrespective of operating status, Lifosa has continued to pay salaries and social security contributions for its staff through both shutdowns. Lifosa has a production capacity exceeding 1 million metric tonnes in a normal year, when operating as part of EuroChem Group.
About EuroChem
Swiss-based EuroChem Group AG is a leading global fertilizer producer, and one of only three companies worldwide with manufacturing capacity in all three primary nutrient groups: nitrogen, phosphates and potash. EuroChem Group AG is a subsidiary of AIM Capital, a Cyprus-based entity under the control of Linetrust PTC. The Chairman of Linetrust PTC is Ronald Noble. No sanctioned party or person has any control over any of the entities within the Group. As an international fertilizer company, EuroChem Group AG is driven by the world's increasing need for food. Our goal is to help farmers across the globe improve crop yield and quality. The Group has key manufacturing facilities in Russia, Belgium, Brazil, Kazakhstan, and Lithuania, employing more than 27,000 people in 40 countries, and with a product reach of more than 100 countries.
Media inquiries:
David Nowak, Head of Communications, EuroChem Group AG.
All announcements