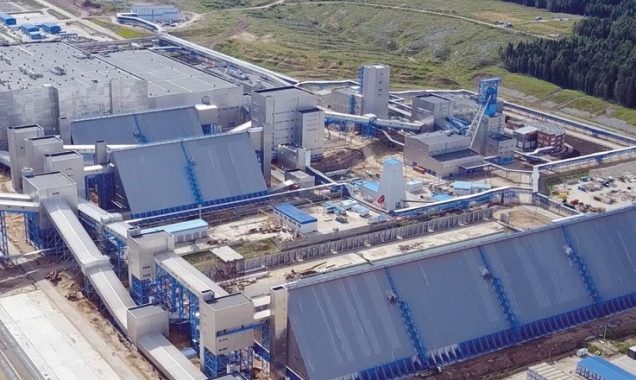 EuroChem Usolskiy
Located in the Perm region near Russia's traditional potash production sites, the Verkhnekamskoe potash deposit is one of the largest in the world. Within this deposit, EuroChem Usolskiy has secured rights to over 2.3 billion tonnes of reserves with an average KCI content of 30.8%, providing it with an active mine life of 35-plus years.
With a sophisticated mine and processing plant built and entering operations, the facility is currently producing potash at a rate of 1.1 million tonnes (MMT) per year, and well on the way to its full phase one ramped-up capacity of 3.0 MMT of potash annually, expected to be reached in the early-to-mid 2020s with the help of two shafts and four production trains.
The second phase comprises the construction of a third shaft, which has already commenced, and an expanded processing plant, which will increase ore mining capacity by nearly 50% to 14.4 MMT, lifting final production capacity to 4.0 MMT.
Muriate of potash produced at Usolskiy in 2018
Average KCl content at Usolskiy