Health, Safety and Environment
EuroChem Clean Water Program
Reducing water use and effluent discharges
Large volumes of water are essential for fertilizer production. We have invested in water conservation and efficiency measures across our plants, in line with international best practice.
Our Clean Water Program has been recognised as an industry-leading initiative by Russia's Ministry of Natural Resources and Environmental Protection. The program implemented state-of-the-art conservation and treatment technologies at our plants across six regions in Russia.
Our aim was to reduce the volumes of water used in production, and our program cut fresh water consumption in these plants by more than 11 million cubic metres a year. In 2018, the Group used 2.2m3 of non-recycled water per tonne of production, unchanged from a year ago. Volumes of waste water and effluent discharges per tonne of production fell – down 10% from 2.1m3 in 2017 to 1.9m3.
Effluent per tonne of production
This improvement reflected the ongoing success of the Clean Water Program and investment in repair work at Nevinnomysskiy Azot, which has prevented inflows of groundwater into the sewerage system.
Waste and effluent   
Our plants generate a range of inert wastes. Fertilizer manufacturing produces large volumes of two by-products in particular:
Phosphogypsum from the production of phosphate fertilizer
Overburden and concentration tailings from mining operations
For both of these by-products, we work to minimise any adverse environmental impact arising from their storage and/or disposal.
We also began marketing phosphogypsum to farmers near our Belorechensk facility in the Krasnodar Region, Russia. The application of phosphogypsum has been shown to help improve the quality of soil and we sold 50,000 tonnes to farmers last year.
Phosphogypsum helps tackle poor soil conditions caused by inadequate drainage or compaction from heavy machinery, and excess salinity by adding sulphur and calcium to the soil.   The effluent (waste water) generated by our processes can contain organic products, suspended matter, ammonium, nitrates, sulphates, chlorides, fluorine and phosphorous.
We therefore focus on reducing effluent discharges into waterways and water bodies. For example, our US$1 billion new ammonia plant at Kingisepp will use a waste water management system to maximum efficiency.   This has been a key aspect of our work with the John Nurminen Foundation to improve water quality in the Baltic Sea. We estimate that up to 75% of waste water generated at Kingisepp could be recycled.
Innovating to improve water quality 
In 2012, EuroChem began cooperation with the John Nurminen Foundation, an independent charitable organisation working to protect the Baltic Sea. The joint project focused on transforming the ecological quality of the Luga River basin, adjacent to our Phosphorit facility at Kingisepp. The work included the development of a system of dams and other measures, which led to a significant decrease in phosphorus discharged into the Luga and thus the Baltic Sea.
The Foundation supervised independent testing of water quality within the Luga basin and Baltic Sea, as well as the effectiveness of the plant's water purification system. Marjukka Porvari, Director of the Foundation's Baltic Sea projects, described the results as 'remarkable', adding: "In terms of its positive impact on the environment… this is the largest environmental project ever implemented in the Gulf of Finland in the Baltic Sea."
In terms of its positive impact on the environment... this is the largest environmental project ever implemented in the Gulf of Finland in the Baltic Sea. Marjukka Porvari

John Nurminen Foundation Baltic Sea Projects Director
The John Nurminen Foundation and EuroChem have agreed to continue working on measures to improve the environment in the Luga River basin and the Gulf of Finland.
Under the terms of the agreement, EuroChem will continue to invest in water quality and efficiency, with the Foundation acting as an independent monitor and observer.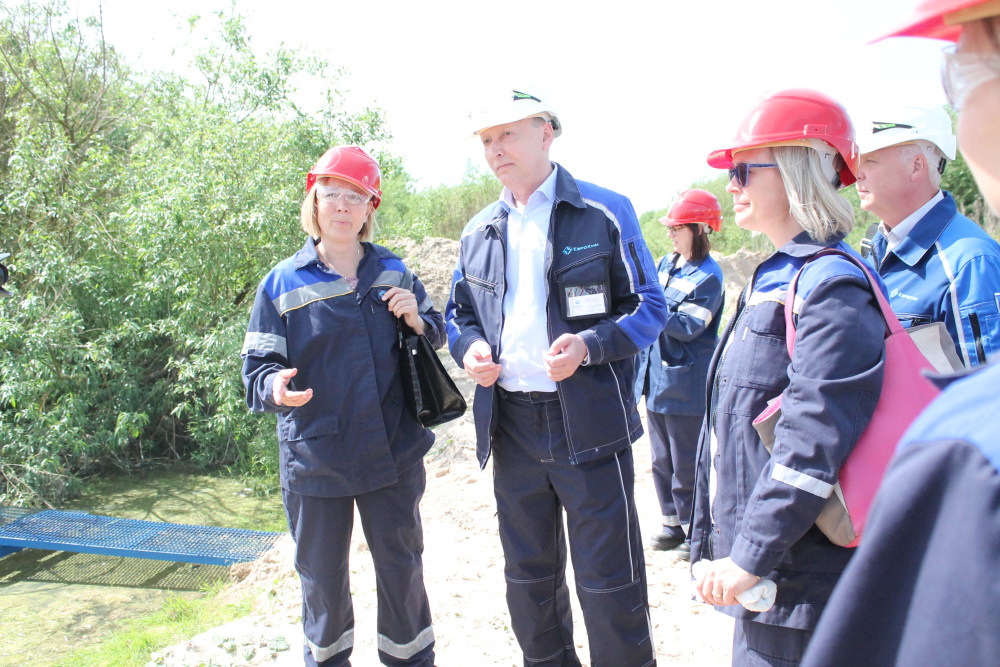 All stories