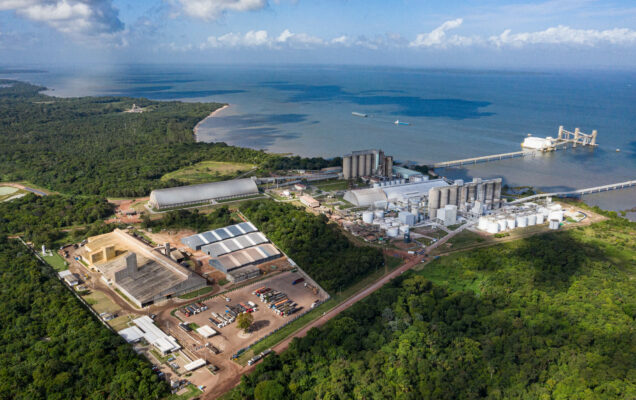 EuroChem Grows
The story of our expansion into Brazil
EuroChem Grows: The story of our expansion into Brazil
If we are setting our sights on becoming the world's leading fertilizer producer, we have a duty to serve our customers better than anyone else in the world. No matter the region, the farm, the soil, the crop.
This ambitious growth target inevitably involves expansion into the territories where our customers need us, so we can supply them with the right products season after season, regular as clockwork.
Expanding responsibly
But we will not expand at any cost.
EuroChem views acquisitions as an area of extremely high corporate and social responsibility, and will only venture into markets where we can have a long-term positive effect on people's lives, calling upon our track record as a responsible custodian of important production assets to bring proven global expertise and add sustainable value to projects.
The expansion of our distribution network into Brazil is a story of carefully targeted and painstakingly managed M&A activity, with the concerns of the local workforce and the health of the regional economy guiding our decision-making throughout.
Investing in talent
In August 2020, we announced the full acquisition of Fertilizantes Tocantins (FTO), a fast-growing fertilizer blender and distributor strategically located in Brazil's emerging fertile farming regions in the North, Northeast and Midwest, with a network reaching up to 5,000 customers.
As EuroChem had already been a major supplier of raw materials and finished product to FTO for onward blending and distribution, the acquisition was smooth and organic, aided by the need to retain staff and provide new training and career growth opportunities for Young Specialists, which contributes to Brazil's talent pool and industry expertise in the life-critical agriculture sector.
FTO, now known as EuroChem Fertilizantes Tocantins, remains on its fast growth trajectory following the transaction, with increased sales converting to greater tax contributions for state and federal coffers.
EuroChem in Brazil following the integration of FTO:
1,400 jobs (800 employees and 600 indirect)
91 people in dedicated career-growth programs so far, with an 82% talent retention rate
High employer rating: 73% favorability index score in employee engagement survey
"The full acquisition prompted many changes, new challenges and also countless opportunities for development. We have experienced serious gains in efficiency by improving our processes, applying innovation and technology, and building an organizational culture. EuroChem is a global company with ambitious growth targets, which encourages and requires skills such as resilience, innovation, and long-term vision. It is a unique moment for those professionals who are driven to learn, leave their mark, and build the future together with the company.  We are a new, dynamic company with great potential to expand in an essential market for Brazil." Daniela Machado, Organizational Development Manager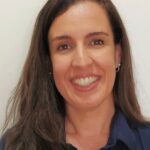 "EuroChem has enabled us to expand our portfolio, especially those products with higher added value. Over the last 12 months, we have nearly tripled the sale of our premium line of fertilizers in Brazil, and this generates value not only for the company, but also for our business partners. It generates value throughout the chain, from the Group to the farms. This has a direct impact on productivity and the quality of farmer's products. We have already noticed a rise in productivity in plantations, that is, we have made fertilizers more efficient through technology." Rodrigo Grabalos, Sales Manager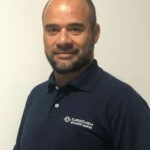 A platform for further growth
Spurred on by the successful addition of FTO to the EuroChem family, the company looked to anchor its presence in Brazil with the 2021 acquisition of the highly promising Serra do Salitre phosphate fertilizer project, comprising a mine and production plants in Minas Gerais, in southeastern Brazil.
Serra do Salitre is an advanced-stage integrated upstream phosphates project comprising an open pit phosphate mine with more than 350 million metric tonnes (MMT) of reserves; and a 1 MMT-per-year manufacturing plant for MAP/NP and SSP/TSP products which is due to come on stream in 2023.
As EuroChem CEO noted, the acquisition of Serra do Salitre "creates the potential for phosphates and complex fertilizer production in Brazil and significantly improves our competitive position in Brazil, enabling us to leverage the extensive blending and distribution capabilities brought by the acquisition of Fertilizantes Tocantins."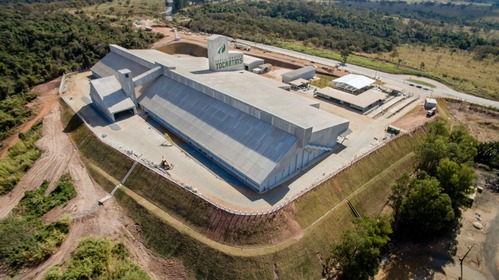 Brazil and EuroChem – natural partners
Due to the nature of Brazil's crop mix – 44% of which is soya – there is a higher demand for phosphate-based fertilizers compared to other regions, since half of the phosphate fertilizers consumed within the country are currently covered by imports.
More broadly, Brazil is one of the world's biggest fertilizer markets, and phosphates are considered to be one of the three primary nutrients, along with nitrogen and potassium, all of which plants require for healthy growth.
EuroChem is one of only three companies in the world with in-house production capacity in all three primary nutrient groups, and its cost-effective production base combined with access to world-class logistics makes it a natural partner to supply Brazilian soils.
All stories